Main content starts here, tab to start navigating
Venues
Slide 1 of 2
Slide 2 of 2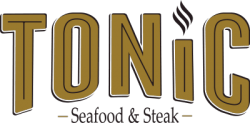 In addition to being a preferred caterer at some of Delaware's most popular venues, we provide our own under the ownership of Jamestown Hospitality Group. Formally known as Tonic Bar & Grille, the restaurant underwent major renovations in Spring of 2020. The name change is meant to highlight the revamped menu and energetic atmosphere with a variety of steak cuts and more seafood dishes. Offering indoor/outdoor seating and multiple private rooms with full bars, it's perfect for any occasion! Reserving the entire facility & parking packages are available upon request.
Visit Website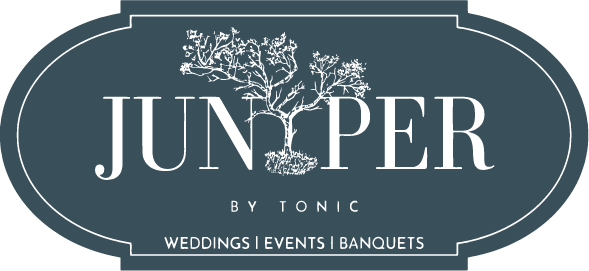 Juniper by Tonic is a unique venue in the heart of downtown Wilmington, Delaware. It is the perfect setting for wedding ceremonies, receptions, corporate events, parties, and other occasions. The space is newly renovated and is well-equipped to handle even the more elaborate gatherings and offers incredible views of the city with floor-to-ceiling windows.
Visit Website
Marian Coffin Garden at Gibraltar
In between the ivy-covered stone walls, the gardens are meticulously maintained & bursting with vibrant life. The walkways show off the grounds' plants, breathtaking water garden & Lily Pond, antique Italian statues, & The Estates very own tea room. Open to the public year round, the gardens have 5 areas to be reserved for private events. We are the exclusive caterer & direct contact for coordination.
Visit Website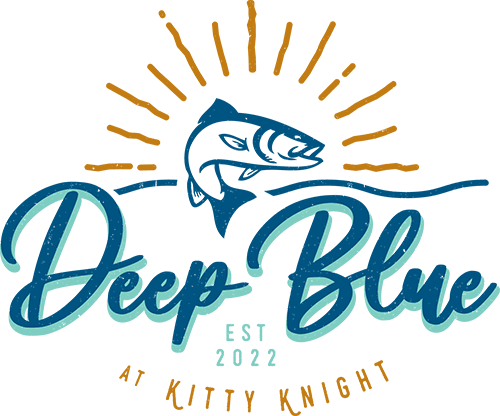 Located along the Sassafras River, Deep Blue offers a waterfront venue situated in Georgetown, MD. With the ability to accommodate up to 125 people, the private event space is ideal for weddings & parties of any occasion. Inquire today to learn more!
Visit Website
Delaware Art Museum
Located near I-95, just 30 miles south of Philadelphia in a historic Wilmington neighborhood, the Delaware Art Museum is the perfect venue for your special occasion! Sophisticated indoor spaces, a tranquil sculpture garden, and a labyrinth offer a number of unique options. Whether you are planning a business event, wedding, graduation celebration, or just a festive party—let this beautiful setting be the backdrop for your unforgettable event.
Visit Website
Ballroom at Windsor McCarthy Tree Farm
An event venue designed for your dream wedding and reception experience. Nature-inspired views throughout the property provide the perfect setting for an outdoor ceremony and stunning photos. The repurposed architectural features will captivate your family and friends. And our personal approach to your wedding guarantees an experience you and your guests will remember for years to come!
Visit Website
The Queen Wilmington
Originally built as a hotel in 1916, this unique space provides access to the world's greatest musical entertainment, full-service event production, and state-of-the-art lighting and sound. This piece of living history is a staple in downtown Wilmington, with many stories to tell. Make yours one of them!
Visit Website
Braeloch Brewing
This brewery is designed to be as accessible as it is practical, featuring a 75-ft.-long bar, living-room space, and a combination of tables and booths. The space features expansive windows, the brick walls of the original structure, and an adjacent beer garden.
Visit Website
The Nemours Foundation
Owned & developed by founder, Alfred I. du Pont in the 1900s, the estate comprises an exquisite 77-room mansion & the largest formal French gardens in North America. In addition, guests can tour a Chauffeur's Garage with a collection of vintage automobiles and nearly 200 acres of scenic woodlands, meadows, & lawns. Open to the public from May to December, the estate can be privately reserved for events.
Visit Website
Delaware Center for Horticulture
With meticulously manicured back gardens and an overlook of Brandywine Park, this center is a lush oasis of green in a city setting. Utilize the back pavilion for an outdoor ceremony, the Founder's Room with hardwood floors and floor-to-ceiling windows for an indoor event, or the Infinity Green Roof for a cocktail hour. Structurally stunning with the added beauty of native plants, this location will leave your guests in awe.
Visit Website
Auburn Valley State Park
Nestled in Piedmont's Red Clay Valley, visitors to Auburn Valley State Park will discover the history of the Marshall Family, Yorklyn's rich industrial history, and the revitalization of this site. Previously known as Auburn Heights Preserve, Auburn Valley State Park features new hiking and paved biking trails, the historic Marshall Mansion completed in 1897, the Marshall Steam Museum, the Auburn Valley 1/8-scale railroad, and much more.
Visit Website
Wild Wisteria Bed and Breakfast
An event venue & bed and breakfast that is passionate about investing in the individuals who pass through our doors, imprinting amazing memories, and imparting a refreshing experience. We value flexibility, responsiveness, innovation, and service: we serve, then we breathe.
Visit Website
The Smyrna Opera House
The Smyrna Opera House was originally built in 1870 and was fully restored , reopening in March of 2003, as a community cultural arts center promoting access to the arts in central Delaware. Operated by the non-profit Smyrna-Clayton Heritage Association, the Smyrna Opera House is dedicated to showcasing and developing local creative, visual and performing artists while also offering affordable access to the arts and varied cultural and artistic experiences to people of all ages and backgrounds.
Visit Website
Blue Ball Barn
The historic yet contemporary two-story concrete-and-steel barn is a multifunctional space that connects Delaware's past and present through a unique mixture of Delaware folk art artifacts and modern amenities. There's also a courtyard as well as a banquet room that overlooks the exhibits, so planning an indoor or outdoor event that catches each guest's attention will be easy.
Visit Website
Chateau Bu-De
Overlooking the picturesque Bohemia River, Chateau Bu-De Vineyard & Winery is one of Maryland's premier wineries. Whatever the celebration, our spaces provide a welcoming canvas to create your own unique event. With many available venue options to choose from, all located on Bohemia Manor Farm, you will be sure to find the perfect setting for your special event.
Visit Website
Bristoll Barn at Sinking Springs
Bristoll Barn at Sinking Springs offers your group guaranteed privacy in a secluded country paradise, at an affordable price for your special event. Situated in a 130 acre rural setting, there is a rustic barn with a bright airy loft, lovely gardens, and our own private pond with an island. The primary use is a premier wedding venue perfect for that country feel that can accommodate up to 150 people. An island ceremony is a popular choice location which can hold up to 200 guests. There is also the option of a ceremony under tents in our beautiful meadows accommodating up to 400 guests.
Visit Website
The Edge 18
Special family events, memorable occasions and unforgettable moments are even better when held at The Edge 18. Our spacious ballroom overlooks the Frog Hollow's 18-hole golf course and easily adapts to your needs. Wall-to-wall wood floors, a stone fireplace and wrap-around veranda overlooking the golf course are just a few of the unique features that will add character to your special event. We can accommodate up to 120 seated guests.
Visit Website
Evergreen Farms
Evergreen Farms is a 22 acre working farm nestled in the countryside just outside of Dover, Delaware. Tour our picturesque grounds to find a working Christmas tree farm & seasonal shop, a 3000 square foot residence, a rustic & elegant 48×80 barn, large pond with waterfall and dock, pavilion with fireplace, and multiple paved or landscaped areas for gathering outdoors. Evergreen is family owned and operated, and we take great pride in hosting memorable and beautiful events such as weddings, parties, reunions, meetings, conferences, and group retreats for up to 250 people.
Visit Website
Delaware Museum of Nature & Science
The Delaware Museum of Nature and Science will reopen in May 2022 after an extensive renovation project. Formerly the Delaware Museum of Natural History, the museum will be a unique, fun, and social location for your wedding, other special events, or business meetings.
Visit Website
The Delaware Contemporary
In the heart of the vibrant Riverfront Wilmington, The Delaware Contemporary's industrial chic lobby and contemporary art galleries provide a unique ambiance for any event. We have experience planning and hosting weddings, fundraisers, corporate networking events and everything in between.
Visit Website